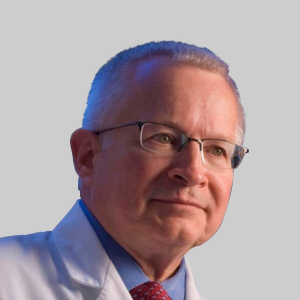 Chairman
Physician in Chief and Director of Translational Research at TGen. Chief Scientific Officer for US Oncology and for HonorHealth Clinical Research Institute. Clinical Professor of Medicine, University of Arizona. Serves… Read More
Additionally, we are pleased to have a panel of world-renowned Key Opinion Leaders (KOLs) that assist with the design and implementation of imaging in clinical trials.
These KOLs include:
Sunil Sharma M.D. Professor and division director of Applied Cancer Research and Drug Discovery at TGen, Chief of Oncology Research and Drug Discovery at HonorHealth, and formerly of the Huntsman Cancer Institute.
Haesun Choi M.D. Clinical Professor at MD Anderson and developer of the Choi criteria.
Michael Gordon M.D. Oncologist at HonorHealth with expertise in anti-vascular, immunotherapy drug development.
Benjamin Ellingson, PhD. Author of the modified RANO criteria designed to better address pseudo-progression.
Richard Sparks, PhD., DVM, MA, MBA, MS President and Senior Scientist, CDE Dosimetry Services and former image quantification and internal dosimetry consultant to the FDA.
Jonathan Nye, PhD. Assistant Professor and Program Director for PET Research at the Center for Systems Imaging, Emory University School of Medicine.